Abate Fetel Pear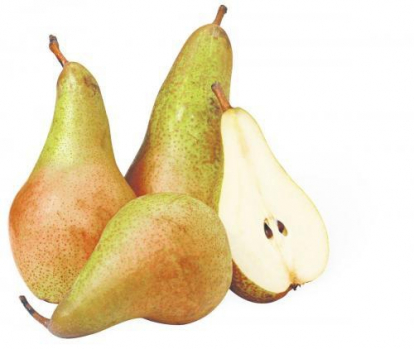 Origin:
Selected in France in 1866, its characteristics are enhanced when grown in Emilia Romagna.
Features:
B
ig sized elongated fruits, light-coloured skin, russet around the stem and the calyx, juicy and thin flesh with a pleasant scent and a sweet-bitterish taste
.
On the table:
E
xcellent at the end of a meal, ideal with seasoned cheese, pickled fruit and jam
.
Collection:
First few days of September to end of October.
Conservation:
Refrigerating rooms until June.
Species
Origin
Abate Fe
Emilia Romagna
Import
| Jul | Aug | Sep | Oct | Nov | Dec | Jan | Feb | Mar | Apr | May | Jun |
| --- | --- | --- | --- | --- | --- | --- | --- | --- | --- | --- | --- |
| | | | | | | | | | | | |
| | | | | | | | | | | | |
Available packagings